Buckhead Facial Plastic Surgery: Theresa M. Jarmuz, MD
1218 W Paces Ferry Rd NW Unit 108
Atlanta, GA 30327
Phone: (404) 233-3937
Monday-Thursday: 9 a.m.–5 p.m.
Friday: 9 a.m.–1 p.m.

Restylane® Dermal Fillers
Restylane® Dermal Fillers
It's easy to understand why Restylane dermal fillers are so popular with our Atlanta patients. This filler collection includes options made for a variety of needs, from anti-aging to lip enhancement and facial sculpting. Treatments are quick and easy, and improvements are instant. Dr. Theresa Jarmuz and her experienced team have the talent and experience to provide consistently attractive and natural-looking results.
Benefits
At Buckhead Facial Plastic Surgery, we use Restylane fillers to enhance facial features and address signs of aging by providing a variety of benefits, including:
Correcting smile lines, lip lines, and other creases around the mouth
Filling in tear troughs and other hollows around the eyes
Plumping and defining the lips
Sculpting the cheeks, chin, jawline, and nose
Rejuvenating the backs of the hands
In addition to providing effective facial rejuvenation on their own, these fillers complement the results of facelifts, brow lifts, eyelid surgery, and other facial plastic surgery procedures.
Menu of Restylane Fillers
All fillers in this family contain hyaluronic acid (HA), a natural component of the skin that helps it stay hydrated, adds thickness, and increases elasticity. They are non-allergenic and easily reversible.
Restylane
The original Restylane is an all-around filler that is great for smoothing out smile lines around the mouth and moderate to severe wrinkles.
Restylane® Kysse
Kysse is specifically formulated for lip enhancement to add volume, smooth out creases on the lips for improved texture, and enhance color, all while allowing you to make a full range of expressions. Results last up to a year.
Restylane® Silk
Restylane Silk was the first filler approved by the FDA specifically designed to enhance lips and smooth wrinkles around the mouth. Dr. Jarmuz will use her expertise in performing lip injections in Atlanta to create the ideal lip shape for your mouth and produce results that look naturally luscious. Silk uses smaller, smoother particles than those found in other Restylane products. Results last about 6 months.
Restylane® Lyft
The cheeks are one of the trouble spots when it comes to age-related volume loss. Restylane Lyft is approved by the FDA to lift the cheeks, restore volume to the back of the hands, and smooth away smile lines. Results last up to 6 months in facial wrinkles and the back of the hands; Restylane lasts up to 12 months in the cheeks.
Restylane® Refyne & Defyne
These flexible fillers correct signs of aging around the mouth, such as smile lines (nasolabial folds) and marionette lines, while allowing the face to move naturally. Refyne is for early to moderate lines and wrinkles; Defyne is for more advanced concerns. Results can last up to 12 months.
Restylane® Contour
For fuller, more youthful-looking cheeks, Contour is a great option that looks natural even when you're smiling and talking. Results last 6 to 12 months.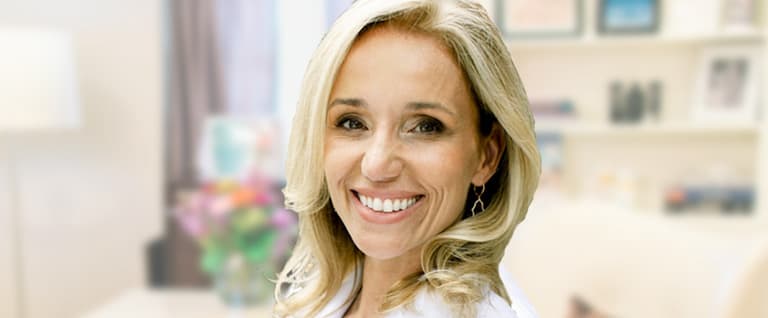 Theresa M. Jarmuz, M.D.
Double Board-Certified Facial Plastic Surgeon
Dr. Jarmuz customizes treatments to help women and men achieve their aesthetic goals, offering modern techniques for both surgical and nonsurgical procedures.
Your Restylane Treatment
After creating a personalized treatment plan with you, Dr. Jarmuz or a member of her team will cleanse your face. Next, they may apply a topical numbing cream if the fillers don't contain lidocaine. Depending on the filler and treatment area, Dr. Jarmuz may make the injections with a micro-cannula instead of a needle to minimize discomfort and reduce post-treatment bruising and swelling. Once your injections are complete, you can return to your regular daily activities.
Combination Treatments
In addition to combining different Restylane products during a treatment session, Dr. Jarmuz can perform a combination treatment that includes any of the following injectables:
Dr. Theresa Jarmuz is a double board-certified facial plastic surgeon whose experience with Restylane and other injectable fillers makes her one of the Southeast's leading facial rejuvenation specialists. Book now to discuss your aesthetic concerns with Dr. Jarmuz by using our online form or call Buckhead Facial Plastic Surgery at (404) 233-3937 to schedule an appointment.
A Reputation Built on Results
I had a wonderful experience with my first ever venture into facial injections. The staff was pleasant...
I have been seeing Dr Scaljon since last fall. She is absolutely amazing. She is always able to get...
Amazing, fantastic and perfectly perfect.
Dr. Kerolus was awesome. I just got my lips filled. She was extremely informative, knowledgeable, professional,...