Buckhead Facial Plastic Surgery: Theresa M. Jarmuz, MD
1218 W Paces Ferry Rd NW Unit 108
Atlanta, GA 30327
Phone: (404) 233-3937
Monday-Thursday: 9 a.m.–5 p.m.
Friday: 9 a.m.–1 p.m.

Patient Resources
At Buckhead Facial Plastic Surgery in Atlanta, we want your entire facial plastic surgery experience to go smoothly. To accomplish this, we've provided some resources that many of our patients have found helpful as they prepare for their procedure. If you have any questions, you can book now with Dr. Jarmuz online or call her office at (404) 233-3937.
Patient Forms
Filling out our questionnaire before your first appointment will ensure that your consultation is performed in a timely manner and that you get the most from your time with us.
Fees & Financing
You can obtain financial assistance for your elective cosmetic procedure. We're pleased to offer our patients the CareCredit® card, North America's leading patient payment program. The CareCredit card is just as easy to use as a regular credit card, but it's designed specifically for your health and beauty needs. Best of all, CareCredit offers convenient payment plans and no hidden costs. You can even use your CareCredit card over and over for follow-up appointments.
Apply now or contact us to learn more about CareCredit.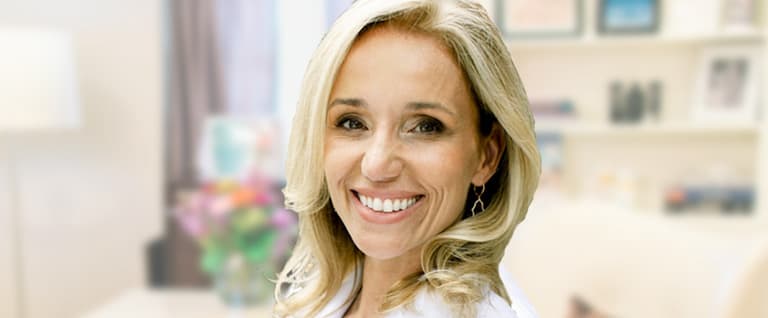 Theresa M. Jarmuz, M.D.
Double Board-Certified Facial Plastic Surgeon
Dr. Jarmuz customizes treatments to help women and men achieve their aesthetic goals, offering modern techniques for both surgical and nonsurgical procedures.
Travel Support
People travel from all over the world to meet with Dr. Jarmuz and benefit from her skill and experience. For these out-of-town patients, Dr. Jarmuz and her helpful, knowledgeable staff can assist in finding a hotel, arranging flights, and other elements of care. Just give her office a call to learn more about the travel support program.
Dr. Jarmuz recommends the following hotels for visiting patients. Call for preferred rates.
The Ritz-Carlton Atlanta
181 Peachtree Street N.E.
Atlanta, Georgia 30303
404-659-0400
www.ritzcarlton.com
Located in the heart of downtown Atlanta, the Ritz-Carlton offers Southern hospitality at its finest. Exceptional guest rooms and accommodations make the Ritz-Carlton an ideal retreat during your visit to Buckhead Facial Plastic Surgery. Enjoy luxurious Italian linens, high-def, flat-screen television, feather beds, and other amenities designed to make you feel pampered.
St. Regis – Atlanta
88 West Paces Ferry Road
Atlanta, GA 30305
888-627-7231
www.stregis.com/atlanta
The St. Regis offers signature butler service, complimentary coffee or tea in the morning, complimentary pressing, complimentary shoe shine, evening turndown, daily newspaper, and twice-daily housekeeping.