Buckhead Facial Plastic Surgery: Theresa M. Jarmuz, MD
1218 W Paces Ferry Rd NW Unit 108
Atlanta, GA 30327
Phone: (404) 233-3937
Monday-Thursday: 9 a.m.–5 p.m.
Friday: 9 a.m.–1 p.m.

RHA® Dermal Fillers 
The RHA Collection of dermal fillers is popular with our Atlanta, GA, patients from Buckhead, Vinings, Smyrna, and Brookhaven who want to enhance their facial features and ensure they look natural. These fillers adapt to the face as it moves—and when it's resting—while correcting signs of aging and adding volume and definition. A unique resilient form of hyaluronic acid makes these fillers effective for even dynamic wrinkles, which are caused by smiling, frowning, and making other facial movements.
Treatment Areas
In addition to rejuvenating areas previously limited to BOTOX® Cosmetic and other neuromodulators, RHA fillers are an excellent alternative or complement to JUVÉDERM® and other fillers for adding and restoring facial volume. Treatment areas include:
Crow's feet around the eyes
Horizontal forehead lines
Glabellar lines between the eyebrows
Smile lines (nasolabial folds)
Accordion lines around the mouth
Marionette lines that go from the corners of the mouth to the chin
Thin lips
Vertical lipstick lines around the mouth
Corner creases where the mouth turns down
Chin creases
Dr. Jarmuz provides a liquid facelift for Atlanta patients by combining RHA fillers with BOTOX and other dermal fillers.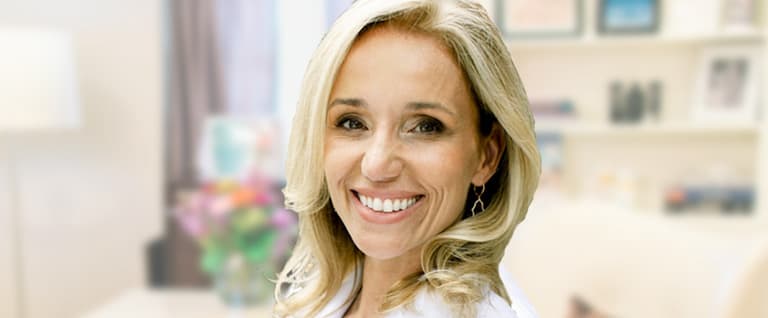 Theresa M. Jarmuz, M.D.
Double Board-Certified Facial Plastic Surgeon
Dr. Jarmuz customizes treatments to help women and men achieve their aesthetic goals, offering modern techniques for both surgical and nonsurgical procedures.
Filler Options
RHA Redensity™ is a lightweight filler that erases moderate to severe dynamic wrinkles around the mouth, including vertical lip lines (also known as lipstick lines or smoker's lines).
RHA® 2 smooths moderate facial wrinkles and folds with soft, natural-looking results. Its elasticity makes it a good option for defining and sculpting the lips.
RHA® 3 corrects severe wrinkles and folds around the mouth and chin. We use it to plump up the lips and smooth away vertical lip lines. RHA 3 can also add volume to the cheeks in younger patients.
RHA® 4 adds and restores volume in the cheeks and larger areas of the face. Corrects deep wrinkles and folds like smile lines and corners of the mouth that sag.
Improvements last about 12 to 15 months depending on the treatment area and filler used.
Dr. Theresa M. Jarmuz is a double board-certified facial plastic surgeon offering a variety of surgical and non-invasive facial cosmetic procedures. To learn more about RHA dermal fillers for facial rejuvenation and lip augmentation in Atlanta, book now using our online form or call (404) 233-3937 for an appointment.
A Reputation Built on Results
You guys are the best & I always love Bridget!! She's absolutely stellar! 🩷🩵💜
Great and very professional!!!!!
Friendly, professional and dedicated staff
If you have any issues with veins on your face, this is the place to go.