Buckhead Facial Plastic Surgery: Theresa M. Jarmuz, MD
1218 W Paces Ferry Rd NW Unit 108
Atlanta, GA 30327
Phone: (404) 233-3937
Monday-Thursday: 9 a.m.–5 p.m.
Friday: 9 a.m.–1 p.m.

CoolSculpting®
Active women and men from Buckhead, Vinings, Smyrna, Brookhaven, and surrounding areas visit Buckhead Facial Plastic Surgery for nonsurgical fat reduction with CoolSculpting in Atlanta. Exercising regularly and sticking to a healthy diet often do nothing about frustrating bulges. CoolSculpting is an innovative, FDA-cleared treatment that destroys targeted fat cells by freezing them without damaging the skin or tissues. No downtime is needed.
Who Is a Good Candidate for CoolSculpting?
CoolSculpting is an ideal body contouring procedure for men and women who are generally fit but want to reduce excess fat without surgery. Areas commonly treated include:
"Love handles" (flanks)
Belly
Inner and outer thighs
Upper arms
During your consultation at our CoolSculpting-certified practice, we will determine if the treatment is right for your needs and body contouring goals and then create a customized treatment plan. EMSCULPT® is an alternative to CoolSculpting that both burns fat and builds muscle. Neither of these treatments, though, are weight loss procedures.
Your CoolSculpting Procedure
We perform CoolSculpting right in our office. After the area is prepared, the applicator is positioned on your skin and the fat is then squeezed between 2 cooling panels. Most patients say it feels like the skin is being tugged and that the initial sensation of extreme cold lasts fewer than 5 minutes. Many patients work on laptops, scroll through their mobile devices, or even take naps during the procedure.
It takes about an hour to treat a single area such as one love handle or outer thigh. More time is needed to address multiple treatment areas. For example, if you treat the flanks (love handles) and the upper and lower abdomen, each treatment area takes about an hour to complete.
After removing the applicator, a member of our med spa team then massages the area. Because CoolSculpting is noninvasive, most patients return to their daily routines almost immediately, but don't plan on strenuous exercise for at least a couple of days. Expect some bruising and swelling, but those side effects are minor and resolve on their own.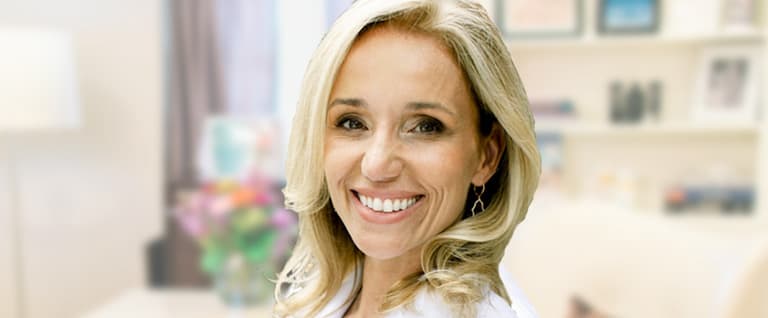 Theresa M. Jarmuz, M.D.
Double Board-Certified Facial Plastic Surgeon
Dr. Jarmuz customizes treatments to help women and men achieve their aesthetic goals, offering modern techniques for both surgical and nonsurgical procedures.
How Much Does CoolSculpting Cost?
The cost of CoolSculpting in Atlanta typically starts at $1,500 and can vary from practice to practice. At Buckhead Facial Plastic Surgery, we base the price on the areas treated and the number of sessions required to meet your goals.
When Will I See Results After CoolSculpting?
Noticeable results typically take about 3 weeks to develop as the frozen fat cells die off and are absorbed into the body naturally.
How Many Times Do You Have To Do CoolSculpting?
Some men and women meet their goals after a single treatment, but many schedule a second treatment session at least a month later.
Dr. Theresa M. Jarmuz is a double board-certified facial plastic surgeon offering various surgical and minimally invasive cosmetic procedures. To learn more about CoolSculpting or other procedures offered at our med spa in Atlanta, book now online, or call the Buckhead Facial Plastic Surgery office at (404) 233-3937.
A Reputation Built on Results
Love my results!!! I"m so pleased. Dr. Jarmuz and her team are great!
Wanted to thank everyone at Buckhead Facial Plastic Surgery for seeing me at the last minute. From...
Omg i love my lips , My injector definitely made me feel comfortable and let me know all the pros and...