Buckhead Facial Plastic Surgery: Theresa M. Jarmuz, MD
1218 W Paces Ferry Rd NW Unit 108
Atlanta, GA 30327
Phone: (404) 233-3937
Monday-Thursday: 9 a.m.–5 p.m.
Friday: 9 a.m.–1 p.m.

Vaginal Rejuvenation
If you've had children or have gone through menopause, you may have experienced changes to the way your vaginal area looks and feels. These changes can adversely affect your confidence and relationships. Dr. Theresa Jarmuz offers a nonsurgical vaginal rejuvenation in Atlanta to help women from Buckhead, Vinings, Smyrna, Brookhaven, and nearby areas reverse those changes, enhancing both the sensitivity and aesthetic appearance of the vagina.
CO2RE® Intima is a gentle, FDA‐approved laser treatment that tightens the vagina to help improve sexual experiences and restore your self‐esteem. If you would like to learn more, please book now with Dr. Jarmuz online, or call our office at (404) 233-3937 to schedule an appointment.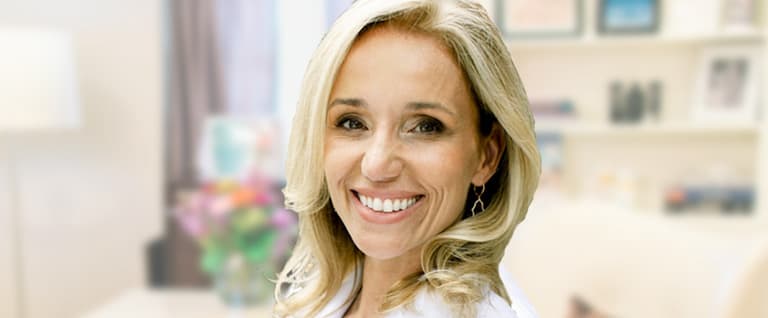 Theresa M. Jarmuz, M.D.
Double Board-Certified Facial Plastic Surgeon
Dr. Jarmuz customizes treatments to help women and men achieve their aesthetic goals, offering modern techniques for both surgical and nonsurgical procedures.
Am I a Good Candidate?
The ideal patients for CO2RE Intima laser treatments are women seeking to reverse the effects of childbirth, aging, and hormonal changes on their vaginal tissue. Women of all ages are eligible for treatment, provided that tissue rejuvenation can offer a significant improvement to your vaginal health and allay unwanted symptoms, such as instances of urinary incontinence.
The Procedure
The CO2RE Intima laser treatment usually takes about 15 minutes to complete, and we perform it right here in our office. It's a relatively simple procedure that doesn't require the use of an anesthetic.
The pulses of laser energy are delivered via a handheld device, heating both the external and internal tissue of the vagina. By gently heating the tissue, the laser triggers the production of new collagen. Collagen is one of the foundations of smoother, tighter tissue. It tightens the vaginal canal and labia, improves blood flow and lubrication, and enhances the support of the urethra and bladder.
CO2RE Intima vs. ThermiVa®
If you're considering nonsurgical vaginal rejuvenation, you may have heard of ThermiVa, a procedure that uses radiofrequency energy to heat tissue. There are a few advantages to CO2RE Intima:
Treatment Time
CO2RE Intima: 10 minutes per treatment
ThermiVa: 45 minutes per treatment
Number of Treatments (Recommended)
CO2RE Intima: 3 treatments, scheduled 3 weeks apart
ThermiVa: 3 treatments, 4 to 6 weeks apart
FDA Approval
CO2RE Intima: Yes, for both internal and external use and specifically for vaginal and vulvar tissue
ThermiVa: Yes, but not specifically for internal use or vaginal or vulvar tissue
Results
In most cases, patients notice results quite soon after the initial CO2RE Intima procedure. We recommend 3 separate treatment sessions, scheduled 3 weeks apart, to get the best results. Returning to our practice once a year for a follow‐up treatment will also help maintain the outcome.
There is very little downtime associated with vaginal rejuvenation laser treatments. Each session is typically well‐tolerated by patients, with little discomfort. Dr. Jarmuz recommends avoiding sexual activity for 7 days following each treatment.
A Reputation Built on Results
Love my results!!! I"m so pleased. Dr. Jarmuz and her team are great!
Wanted to thank everyone at Buckhead Facial Plastic Surgery for seeing me at the last minute. From...
Omg i love my lips , My injector definitely made me feel comfortable and let me know all the pros and...